Skip to Content
Dedicated Service at AAMCO of Greensboro
AAMCO's car care centers have checked more than 20 million transmissions across the country since it was established in 1963. AAMCO of Greensboro is an independently owned and operated auto care center and a proud affiliate of AAMCO's ongoing tradition. Found in Greensboro, NC, we're a full-service automotive service shop with a focus on keeping customers completely satisfied with the service we provide from a local to national scale.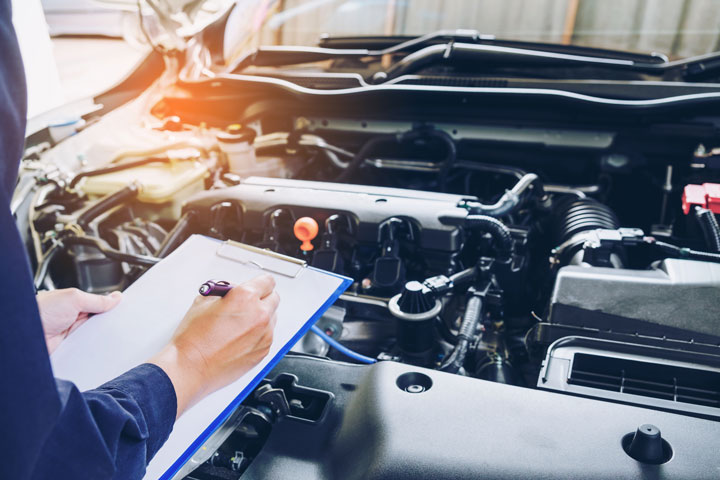 Drive Without Worry with AAMCO Technicians
With AAMCO's 50 years in the automotive industry and 20 years of attending to the repair and service needs of newer cars, you can rest easy knowing that our service technicians provide the best hands in which to entrust your car or truck. If your check engine light turns on and you're not sure why, we can examine your automobile and find the conclusive cause of the light. Make sure you request our multi-point check when you visit our location. It's free-of-charge and takes the worry out of your drive.
Nationally Recognized Transmission Service
As a member of AAMCO's nationally recognized manual and automatic transmission experts, AAMCO of Greensboro, we specialize in performing your vehicle's complete transmission services. Whether your car needs a transmission flush, minor repairs, filter maintenance, or an entire rebuild, we use expert care in all our service and repairs. We offer free inspections for any make and model of car, truck, or SUV, both foreign and domestic. You don't need to drive to a dealership to service your personal or company car, either. We're able to complete all factory-scheduled and fleet maintenance and repairs at a competitive price.
Warranty-Backed Auto Repairs
At AAMCO of Greensboro, we back all our auto repairs with a minimum one-year warranty. Every service and repair uses the best quality parts to ensure your vehicle's service earns your complete satisfaction. While we don't require an appointment for you to bring in your vehicle, we do recommend scheduling one to make sure we're available when you visit. You can find the best value on your repairs and maintenance through AAMCO of Greensboro's financing options and specials to make auto care affordable. Contact us today or schedule an appointment!
Get Your Free Inspection Today